Role
UX Research, Visual Design
Gifting made easier. GIFTr provides a way for users to quickly browse through a gift selection personalized just for their loved ones. It's hassle-free, saving them time, money and headaches.
​​​​​​​
Note: This case study was created for a student project at General Assembly.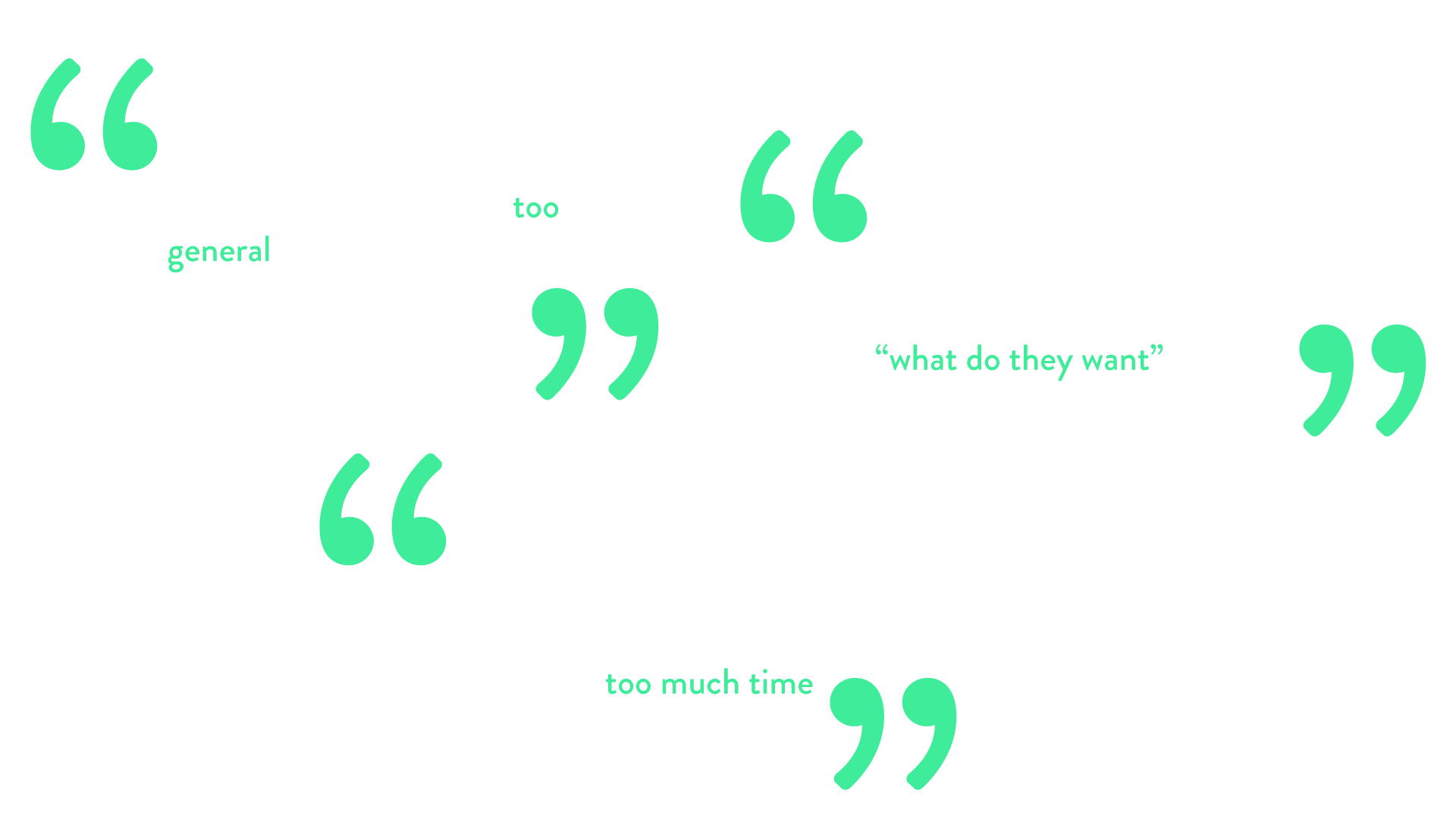 People need a better method to find out 
what to gift their friends and family, because 
it's too time consuming and often times stressful. 

​​​​​​​
Provide a fast, easy and effective method 
of gift selection that is hassle-free and 
delivers costumer satisfaction.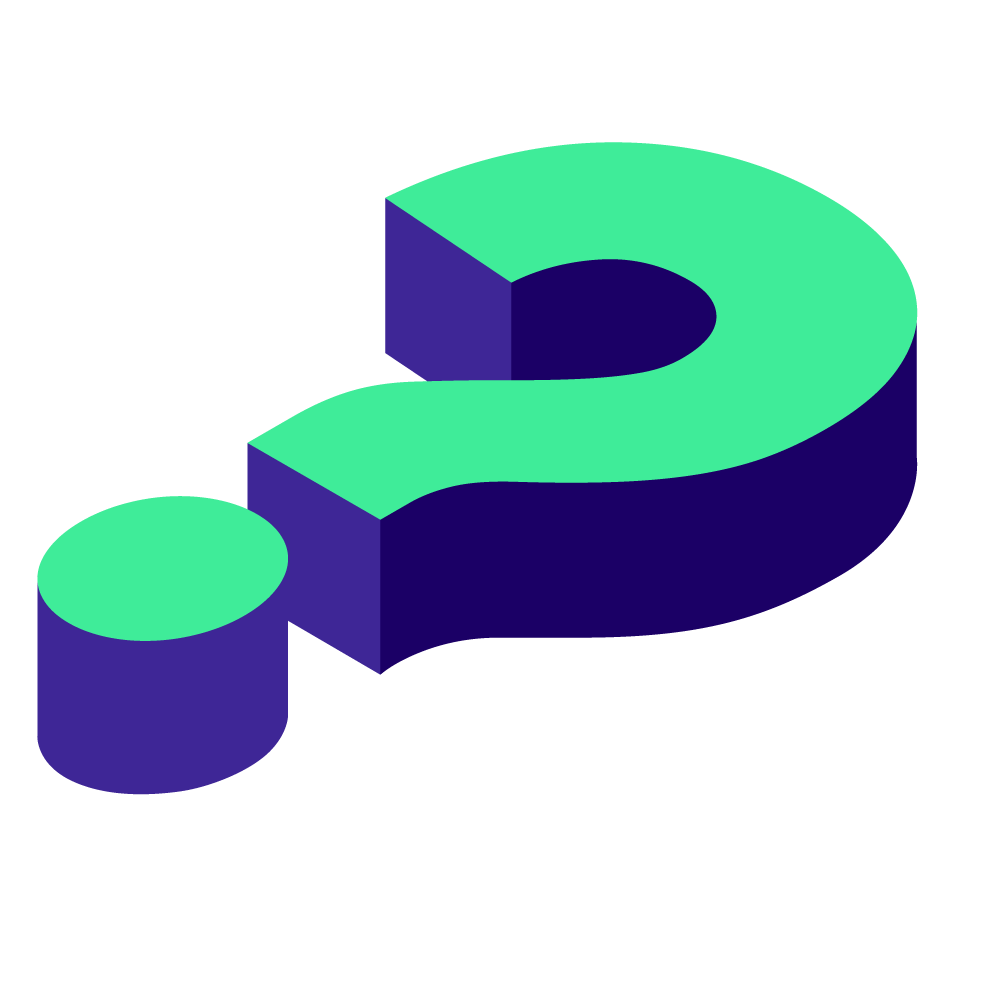 By card sorting, I was able to group and or
ganize gift ideas and put them into categories. Through this method I can develop a survey that would be unique to each person. Aiming to provide an easy and intuitive user experience.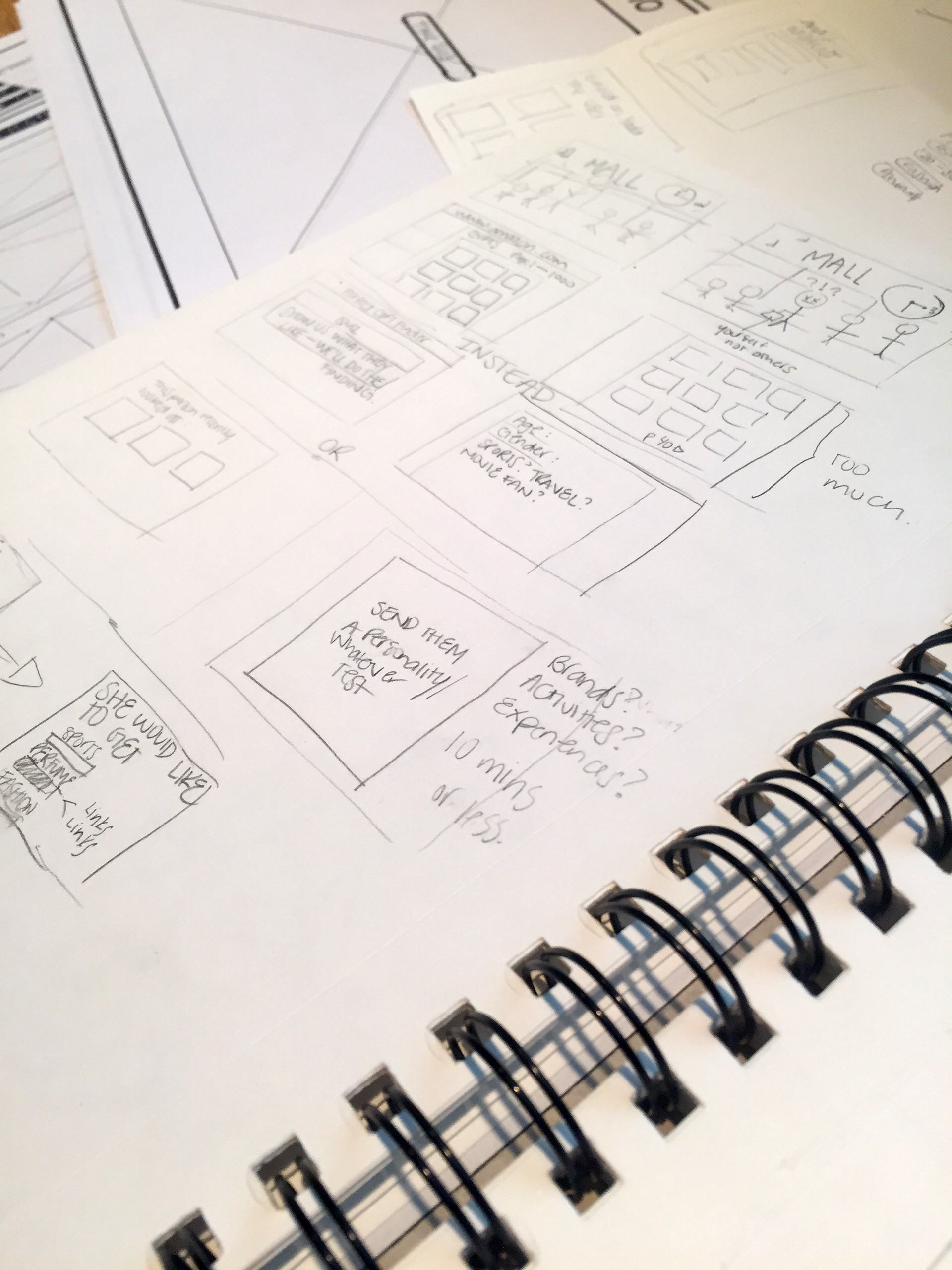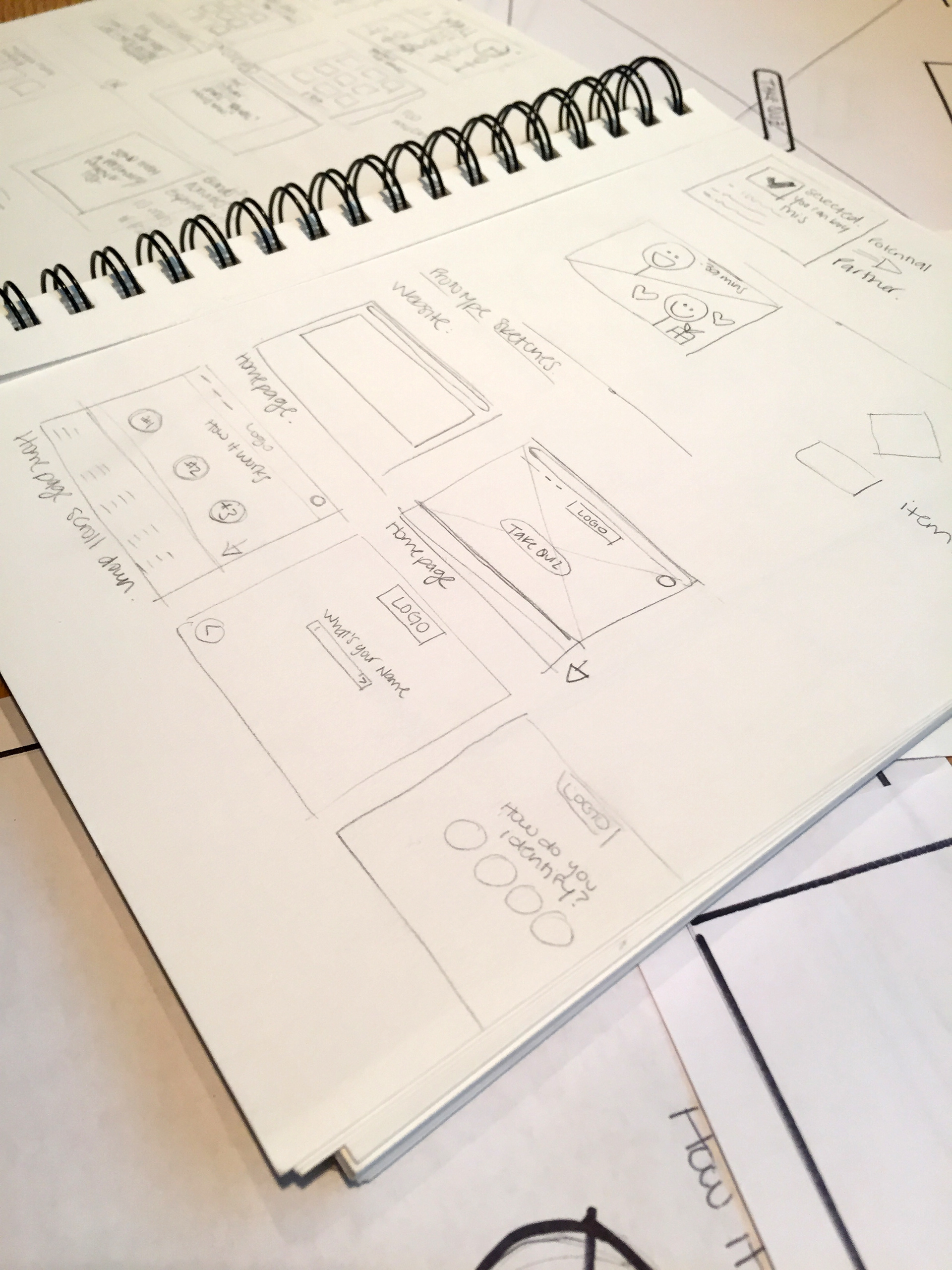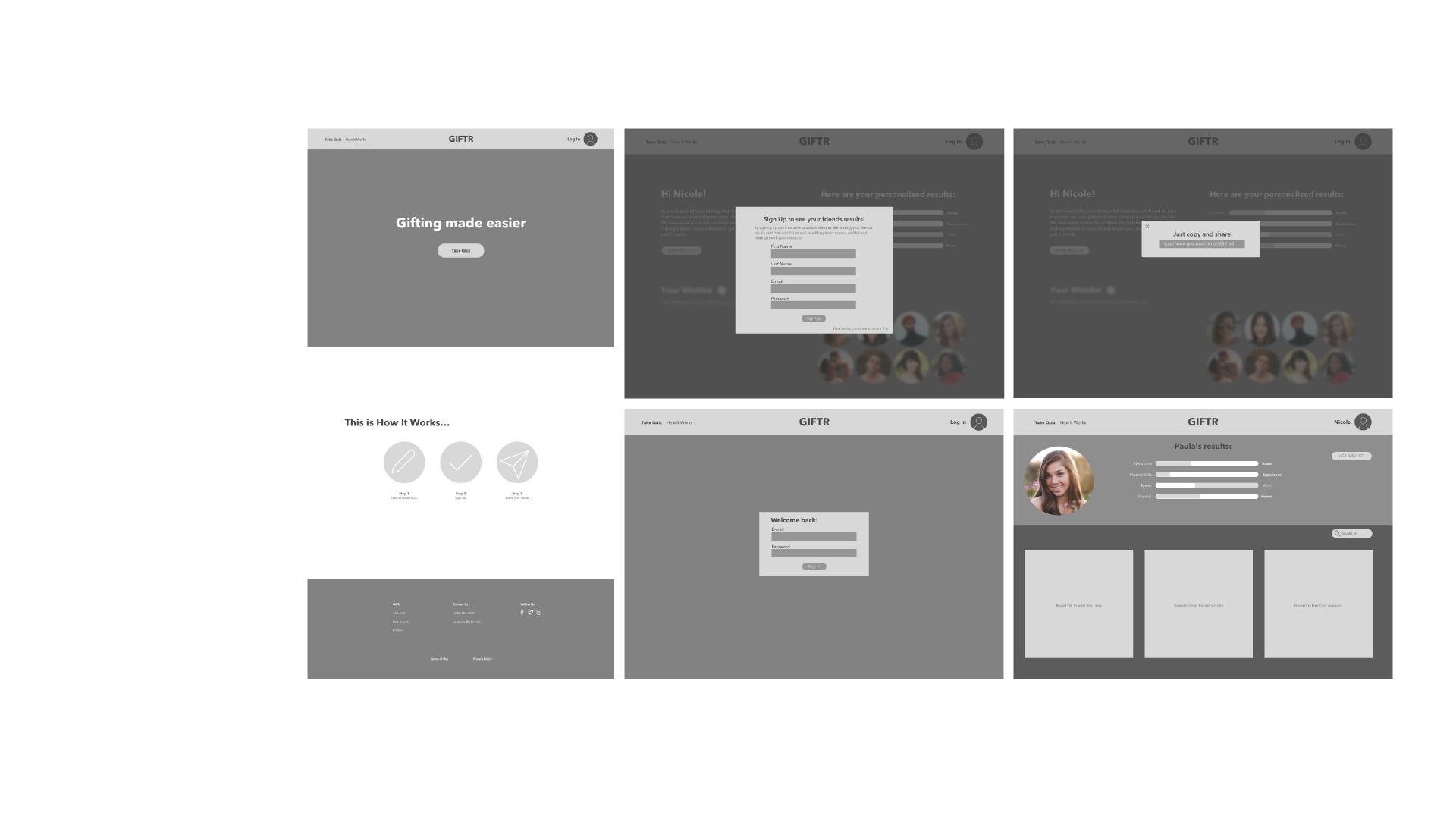 +

Create a branding package
         

  +

Continue with visual design